The economy is strong, employers are adding jobs, wages have shown signs of picking up, and polls show growing confidence in spending. Consumer reports also show spending increased 6% in April, up 3% from April 2014 [1] and predictions indicate consumer spending to continue to increase through the warmer months. Yet, retail sales have turned up almost flat and unchanged in 2015, with only a 0.9% increase over the past 12 months [2]. Where are consumers spending their money?
Source: Gardner Business Media 
The Commerce Department states that Americans have cut back on purchases at furniture outlets, building supply stores, gas stations, supermarkets and particularly department stores. However, an increase in spending at restaurants, clothiers, health-related stores and online retailers offset those cutbacks [2], accounting for the increase in April's spending. So, why the change in spending?
Many retailers attribute the change in spending habits to consumers being cautious post-recession. However, Sarah Quinlan of MasterCard Advisors says shoppers aren't skittish or cautious at all because of the recession. "We're seeing people consistently spending. We just don't want stuff," says Quinlan. Consumers are spending, they're just spending their money differently. And it isn't just travel and meals out that people are spending money on. MasterCard's data shows people are willing to pay for expensive items, such as jewelry and automobiles. Quinlan says this willingness to make big investments shows one big thing to retailers — "If she's buying a $34,000 car, she has no problem coming in and buying a $200 sweater." In other words, if a retailer is having trouble selling their $200 sweaters, it isn't the consumer's budget preventing them from making the purchase, you haven't done a sufficient job convincing her to buy it. [3]
Consumers are buying smarter and more deliberately post recession. They don't have a problem paying for expensive items, but they want to feel they are getting value out of what they are purchasing. In order to best serve this new shopper, brands need to ensure that retail execution is optimized. As outlined in a recent article "Get People Back In the Store: Now Old Solutions for the New Age of Shopping," our VP of Marketing, Molly Glover Gallatin, explains the importance of giving people what they want. Products must be available when and where a customer wants it and they must be merchandised correctly and priced competitively. This will improve the customer's experience and product will move off the shelf. With Gigwalk, retailers and brands can enable their own team or leverage crowdsourcing to collect and report data in real-time, providing a new level of visibility into what's happening in the store. And with the ability to quickly spot and fix compliance issues, every shopping experience can be maximized.
1. Riffkin, Rebecca. "Consumer Spending in U.S. Continues Rising in April to $91." Gallup. 4 May 2015. Web.  http://www.gallup.com/poll/182972/consumer-spending-continues-rising-april.aspx?version=print
2. Boak, Josh. "US Retail Sales Unchanged in April; Slide in Auto Purchases Offset by Restaurant Spending." U.S. News & World Report. Associated Press, 13 May 2015. Web. http://www.usnews.com/news/business/articles/2015/05/13/us-retail-sales-flat-line-in-april
3. Halzack, Sarah. "Consumers Are Spending Again — but They've Gotten Smarter about It." The Washington Post. 24 Apr. 2015. Web. http://www.washingtonpost.com/news/get-there/wp/2015/04/24/consumers-are-spending-again-but-theyve-gotten-smarter-about-it/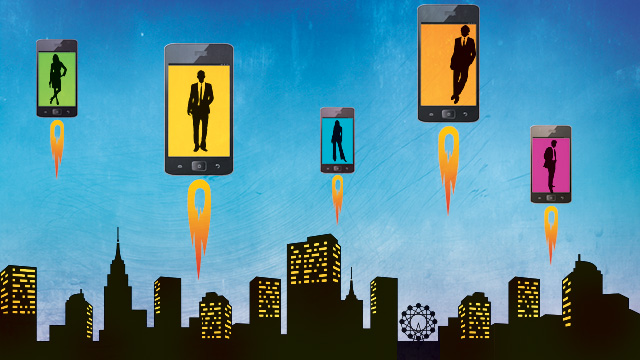 The emergence of enterprise mobile applications and the popularity of crowdsourcing innovations are rapidly changing the future of work. With one-third of American workers converting to freelance work and Venture Capital firms investing over $7 billion in collaborative economy companies, the norm of the 9 to 5 workday is quickly vanishing¹.
As mobile enterprise solutions emerge and mobile technology becomes more commonplace, it will be easier to deploy workers on short-term projects out of the office. Large-scale companies and startups alike can send employees, who may have otherwise never left the office, into the field by using the latest software to collect data and share findings with headquarters in real time.
Additionally, with 38% of Millennials freelancing and 82% of those Millennials saying they are optimistic about the future of freelancing², freelancing is becoming more accepted and no longer the last resort for those who cannot find full-time work.
Dori Albert, a crowdsourcing practice manager from Lionbridge Technologies Inc., states that Millennials are creating a "new nature of work," with increasing reliance on the gig economy and freelancing³. As mobile devices become more sophisticated and as more workers take on freelancing as a career choice, crowdsourcing and mobile enterprise solutions will become the new norm.
Combined with the growth in freelancers in the U.S., there are 2.5 billion workers worldwide that don't have desk jobs. According to Kevin Spain, General Partner at Emergence Capital, if mobile enterprise developers capitalize on this international coverage, they could be looking at a potential market size of over $100 billion. Introducing crowdsourcing or a mobile enterprise solution to your current workforce and capitalizing on this international presence, will supplement and complement work, reaching a broader audience capable of producing answers and performing tasks faster and more cost effectively than traditional workforce models.
Regardless of what you think about this new era of work, one thing is for sure, we have entered a new worker-friendly era where companies will be able to get work done, anytime, anywhere.  We are excited about this trend, as we strive to make work better and reinvent how work gets done.
---
¹Leung, Gee, and Zach Lesko. "The Collaborative Economy: Empowering Freelancers, Gig-workers and Sharers." AGC Partners. Jan 2015.
²Horowitz, Sara. "Why Millennials Understand the Future of Work Better than Anyone Else.". Fast Company. Apr 2015. http://www.fastcompany.com/3044478/the-future-of-work/why-millennials-understand-the-future-of-work-more-than-anyone-else
³Taylor, Kate. "Why Millennials are ending the 9 to 5." Forbes. Aug 2013. http://www.forbes.com/sites/katetaylor/2013/08/23/why-millennials-are-ending-the-9-to-5/